Nail biting stuff all day, who would get into the final against the Royal Thames. Bavaria who had sailed like never before kept up the relentless pressure, but a critical loss to the Dutch meant that both were tied with 4 losses at the end of the three days. So DMTRA  won the tie break.
The finals The Dutch have a difficult first start with a penalty on the start line leaving it a one sided fight. Race two and it is the DMTRA all the way. Race 3 and the second OCS of the event has the Dutch struggling to get back, but the Thames are having nothing of it. So 2-1 The Thames take the winners stand.
Sunday enjoyed the brilliant sailing conditions that make Gaeta such a great venue.
Experiments with the new course were generally satisfactory but there are tweaks needs.
Deleting the tacking rule provided some great opportunities at the windward mark, and gone are the hails of "he's tacking".
Lots of splendid sunburn to mark 3 lovely days.
Final Positions:
1st Royal Thames Yacht Club (GBR)
2nd Dutch Match and Team Race Association (NED)
3rd Bayerischer Yacht Club (GER)
4th Serpentine (GBR)
5th Royal Dart Yacht Club (GBR/SCO)
6th Royal Thames Yacht Club 2 (GBR)
7th Gaeta Yacht Club (ITA)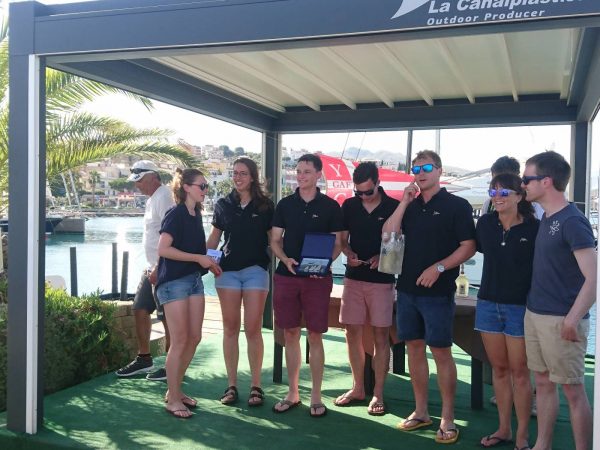 Winners Royal Thames Yacht Club:  Isabel Scruby, Rachel Tilley,Arthur Henderson,Josh Flack, Charlie Makepeace, Lilly Carlisle and Chris Eames.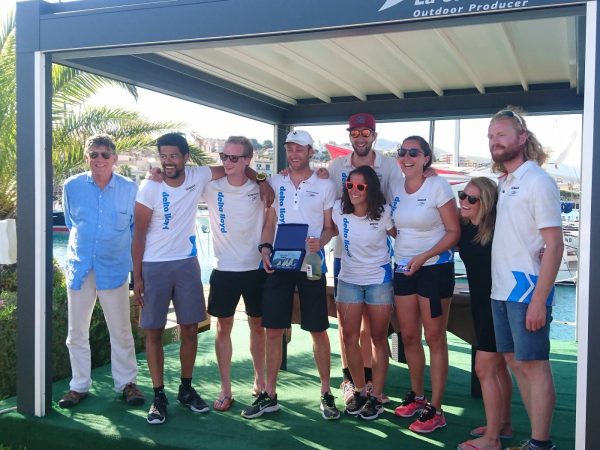 Second place DMTRA: Christiaan Poolen, Floris de Wit, Dirk-Jan Korpershoek, Wender Snijders Blok, Dilara Tuna, Lianne Dagelet, Hinke Kuipers, Teun Zoer