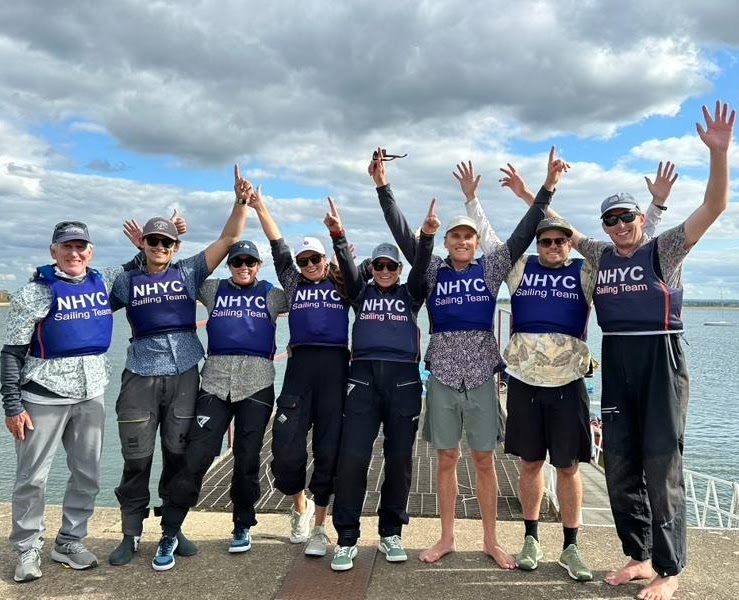 Newport Harbour Yacht Club retain the title.
Saturday 23rd September saw the final 12 races of the second round robin completed to establish the final places in the Semi-finals, Queen Mary Reservoir delivered just perfect team racing conditions as the sun glistened on the tiny waves driven by the six to ten knot westerly wind.
The 2023 event includes entries from New York Yacht Club, Newport Harbour Yacht Club, Eastern Yacht Club, Dutch Match & Team Racing Association, Bayerischer Yacht Club, Team Japan, Royal Northern & Clyde Yacht Club, and the hosts Royal Thames Yacht Club.
Everyone was out to fight for every win but with slightly increased breeze over the first two days, boat handling became more of a key to success. Team Japan and Bayerischer YC both took early wins but were then both beaten by Newport Harbor YC and hosts Royal Thames YC. The final races continued with no one team able to assert absolute dominance. As lunchtime rolled around and the final round robin races concluded, the semi-finalists were decided. Topping the group were the Royal Thames YC, with just two losses from their sixteen races. Three American teams rounded out the knockout stage with Eastern YC finishing in fourth, and friendly rivals New York YC and Newport Harbor YC tied for second place.
An announcement on the 2024 Global Team Racing Regatta is expected in a few weeks so dust off those call books, start your preparations now and keep your eyes peeled for what we are sure will be a great event.
Full results
https://docs.google.com/spreadsheets/d/12hjMm6UxBTewkvwxz7XU63YXiA8IR07GP8gkDt01Lkw/edit#gid=654746556